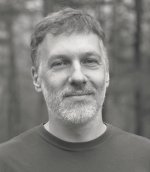 Tim Rowan
Annual Fall Celebration Dinner
Throughout the year Still Mountain Center provides opportunities to bring people together who are committed to the Arts. One of our main events is the Celebration dinner in the fall. There is a magic created from the collaboration of artists, musicians, and people from all walks of life who love art. Join us on October 24th (RSVP by October 18, 2015)!
See details & directions.
TIM ROWAN is an internationally known ceramic artist who has been deeply influenced by his experience as an apprentice in Japan. Working in clay for over 27 years, Tim integrates his experience of traditional wood firing as he studied in the East with a desire to experiment firing native clays and stone resulting in sculpture that transcends time and place. Tim leads workshops in native clay and wood firing at his studio in the Hudson Valley, NY and in art centers here and abroad including China and India.
A recent workshop participant said, "Creatively and techni cally restless, Tim emboldens those he comes in contact with to try new things, while never forgetting to honor the wisdom of the materials: a simple, unglazed truth."
His dynamic works are seen internationally in solo and group exhibitions in various museum collections.
There is an intuitive process of discovery - of wondering, of noticing, of physically or intellectually feeling the forms. I work on many pieces at once to enable me to become lost in the process - freely moving from one form to another. There is a complete acceptance in the process. Faith. That is the guide. We work together, informing and reacting to each other. | TIM ROWAN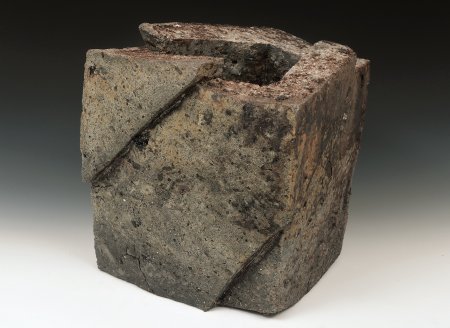 Some of the featured artists and musicians who performed or gave slide presentations about their work at the Still Mountain Center celebration dinners over the years:
Ira Barkoff, 2014 - Painter of imaginary landscapes.
Tim Prentice, 2013 - Kinetic sculptor who founded the award-winning firm of Prentice and Chan in 1965
Ghislaine Mahler, 2010 - Mask artist with 35 years behind her beginning in her native Paris, and continuing in the US with work in masks and custom props for large theatrical productions such as Phantom of the Opera, Cats and Starlight Express.
Dan Snow, 2009 - Artist in stone construction, author and teacher, spoke about evolution of his work. His stone constructions have included utilitarian works and sculpture of a purely abstract nature. He is the author of In the Company of Stone and Listening to Stone.
Toshie & Marico Chigyo, 2008 - Influenced by the women in their big family who sewed and worked with their hands, they have worked in sashiko for over 30 yeras. Sashiko is a traditional Japanese craft originally devised by the wives of farmers and fishermen to patch and increase the warmth of work clothes, featuring decorative patterns of white running stitches on cotton cloth dyed with natural indigo.
Jeff Shapiro, an internationally known ceramic artist whose art form is rooted in the traditional arts of Japan
The combined Cypress and Nutmeg String Quartets, performing the rarely heard Mendelssohn String Octet - the work that marked the beginning of his composition maturity
The experimental music of Sons of Another Planet, Greg Olson, Wayne Kirby, Roy Wooten, a group who created its own music and its own innovative instruments. They gave a musicians' clinic and performance.
A concert on all-clay instruments by Barry Hall's Burnt Earth Ensemble
A slide retrospective by Elizabeth McDonald, an accomplished ceramic sculptor
A slide retrospective by Janice Gordon, a sculptor and mixed media artist from New York City
Romig Streeter, ceramic artist, with Aran and Maria Willow, caterers/ organic farmers who grew, prepared and presented the food, working closely with Romig
Paul Chaleff, ceramic artist/sculptor
Leslie Parnas, the world renown cello player, with the Tourmaline Quartet
Christian Sands, child progidy piano jazz player
Jeff Fuller Trio