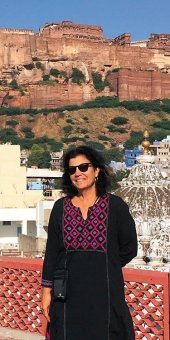 Torie Olson
Annual Fall Celebration Dinner
Throughout the year Still Mountain Center provides opportunities to bring people together who are committed to the Arts. One of our main events is the Celebration dinner in the fall. There is a magic created from the collaboration of artists, musicians, and people from all walks of life who love art. Join us on November 4th (RSVP by October 28, 2017)!
See details & directions.
TORIE OLSON has traveled extensively in the Americas, Asia, and Africa to document, celebrate, and advocate for the world's indigenous peoples. Her photographs have been exhibited internationally with proceeds benefiting marginalized artisan families on three continents. She has published twelve books of photography as well as a long list of cover and feature stories in foreign and U.S. periodicals. Recipient of a National Endowment for the Arts grant, Pushcart Prize nomination, and a Tennessee Williams Scholar at Sewanee, she has also published her short fiction.
Olson's most recent work is a memoir in word and image. In the Wake of Love: A Travelogue of Grief details her journey, both inward and outward, after the death of her husband, Robert. Unable to live at home without him, she took to the road in search of solace. In Mexico, she met weavers who could bring back the past with thread. In Uzbekistan, she learned about fierce joy from little gypsy girls. In Sri Lanka, tsunami survivors showed her how to carry on after catastrophe. In two years, she found herself in ten countries, working as a photojournalist, grappling with the big questions, studying death rites and the role of widows in other cultures, and on several occasions, encountering Robert, still at large in the world.
On Saturday, November 4th, Olson will read and show photographs from this new work.
Some of the featured artists and musicians who performed or gave slide presentations about their work at the Still Mountain Center celebration dinners over the years:
Tim Rowan, 2015 - Ceramic artist
Ira Barkoff, 2014 - Painter of imaginary landscapes.
Tim Prentice, 2013 - Kinetic sculptor who founded the award-winning firm of Prentice and Chan in 1965
Ghislaine Mahler, 2010 - Mask artist with 35 years behind her beginning in her native Paris, and continuing in the US with work in masks and custom props for large theatrical productions such as Phantom of the Opera, Cats and Starlight Express.
Dan Snow, 2009 - Artist in stone construction, author and teacher, spoke about evolution of his work. His stone constructions have included utilitarian works and sculpture of a purely abstract nature. He is the author of In the Company of Stone and Listening to Stone.
Toshie & Marico Chigyo, 2008 - Influenced by the women in their big family who sewed and worked with their hands, they have worked in sashiko for over 30 yeras. Sashiko is a traditional Japanese craft originally devised by the wives of farmers and fishermen to patch and increase the warmth of work clothes, featuring decorative patterns of white running stitches on cotton cloth dyed with natural indigo.
Jeff Shapiro, an internationally known ceramic artist whose art form is rooted in the traditional arts of Japan
The combined Cypress and Nutmeg String Quartets, performing the rarely heard Mendelssohn String Octet - the work that marked the beginning of his composition maturity
The experimental music of Sons of Another Planet, Greg Olson, Wayne Kirby, Roy Wooten, a group who created its own music and its own innovative instruments. They gave a musicians' clinic and performance.
A concert on all-clay instruments by Barry Hall's Burnt Earth Ensemble
A slide retrospective by Elizabeth McDonald, an accomplished ceramic sculptor
A slide retrospective by Janice Gordon, a sculptor and mixed media artist from New York City
Romig Streeter, ceramic artist, with Aran and Maria Willow, caterers/ organic farmers who grew, prepared and presented the food, working closely with Romig
Paul Chaleff, ceramic artist/sculptor
Leslie Parnas, the world renown cello player, with the Tourmaline Quartet
Christian Sands, child progidy piano jazz player
Jeff Fuller Trio