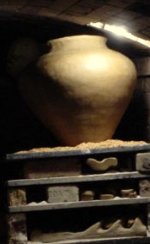 History
For more than a decade, Joy Brown, a ceramic artist in Kent CT has been a catalyst and inspiration for many in the arts. After years of gatherings and events at Joy's home, studio, and kiln (an anagama, 30-foot-long Japanese style wood-firing kiln) an organization emerged to encompass the activities of sharing experiences and expertise that were taking place in an informal way.

Still Mountain Center was the brainchild of Denis B. Cooper, a visionary, entrepreneur and business advisor to Joy. Among the nonprofit groups Denny Cooper helped found and develop is the Unison Arts and Learning Center in New Paltz, New York.

Denny comes from a tradition of music, art, and entrepreneurs that goes back over 300 years. His family is presently 110 years in the music business, dedicated to empowering the community through music. Denny carries on this legacy in his passionate and down-to-earth support of the Arts, artists and many creative projects.
"Closed doors open, We walk through, Then, Blue skies."
-- D B Cooper
In 1998 Still Mountain Center received designation by the Federal Government as a 501(c)(3) charitable organization.