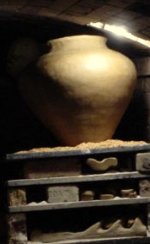 About Still Mountain Center
Still Mountain Center is a nonprofit arts organization based in the beautiful and secluded woods of Kent, CT. Our mission is to support and celebrate artistic exchange among peoples locally and globally by providing opportunities for cross-cultural appreciation, collaboration and innovation in the arts.
Read about the symbol of Still Mountain Center, the petroglyph. We're also assembling a collection of articles about SMC.
Who We Are
BOARD OF DIRECTORS
Denis B. Cooper - Founder
Joy Brown - President, Co-Founder
Sarah Gewanter - Treasurer
Christine Owen - Secretary
ADVISORY BOARD
Stuart Bigley
Helene Bigley
Laura Eldridge
Bill Fischer
Michael Friedman
Janice Gordon
Jim Griffin
Tamsin Looker
Naoko Ojio
Dave Skora
Nina Streitfeld
Richard Wanderman
Robin Zitter
OTHERS WHO HELPED SHAPE AND DEVELOP THE ORGANIZATION
Bernard Lederman
Ananda Saha
Delia Thomas
Sharyn Zuch
ANGELS
Ruth Steinkraus Cohen
June Lamb